Wondering How To Get The Perfect Butt Like Beyonce and JLo? We Got The ANSWER!
No diet, no injections, no medicine, shaping the hip line, let you have a charming body. Female pelvic floor muscle shaping: Helps women to have confidence and beauty, thus improving the couple's life, body anti-aging, gynecological diseases, and gender harmony. Shape the hip line, enhance the hip curve and have a sexy figure.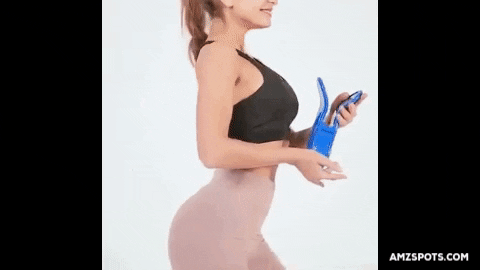 How to use:
Step 1: Place the product at 3-6cm below the buttocks, and the thigh needs to be clamped hard to form a tension posture. The heels are closed and the toes are separated by 40 degrees.
Step 2: The thigh adductor muscles are slowly exerting force, while butt inner and the gluteus maximus muscle are simultaneously exerting force to close the feeling of the wing.
Step 3: Breathe from the bottom of the abdomen for 5 seconds, then slowly inhaling and return. 8-12 times of throughput at a time. Like the hips injecting power, the hips from the bottom up.
Features:
1. Targeted training of the pelvic floor muscles, contributing to pelvic reduction.
2. Convenient for self-training at home, in the gym and office.
3. Can help you tone, tighten and firm your hips and buttocks that you've wanted.
4. Easy using, without the limited of time and place. Specifications:
Package Included:
1 PC x Hip Trainer
Only logged in customers who have purchased this product may leave a review.
---